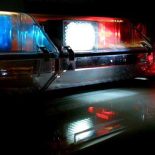 Let an Experienced Attorney Guide You Through the Record Expungement and Sealing Process
Having your Washington criminal record sealed, expunged or vacated can be the best investment you make. It can lead to better paying jobs, federal loans, restoration of constitutional rights, and much more. Hire a lawyer that specializes in expungement to make sure your case is handled right.
How To Choose An Expungement Attorney
Read some solid advice for choosing an attorney who can successfully expunge your Washington record. Read more.
Vacating Disclosure
9.92.066 (for those who got a suspended sentence)….the statute says:
"(b) The clerk of the court in which the vacation order is entered shall
immediately transmit the order vacating the conviction to the Washington
state patrol identification section and to the local police agency, if any,
which holds criminal history information for the person who is the subject
of the conviction. The Washington state patrol and any such local police
agency shall immediately update their records to reflect the vacation of the
conviction, and shall transmit the order vacating the conviction to the
federal bureau of investigation. A conviction that has been vacated under
this section may not be disseminated or disclosed by the state patrol or
local law enforcement agency to any person, except other criminal justice
enforcement agencies."
9.95.240 (for those who have completed probation)…the statute contains
identical language as above.
9.96.060 (for those convicted of misdemeanors)…the statute contains
identical language as above.
9.94A.640 (for those, including felons, discharged under 9.94A.637)….the
statute does NOT contain that language; however, Washington appellate courts
have held that an offense that is vacated/dismissed under this section must
not be disseminated to the public either….so it has the same effect as the
other vacating statutes above.
read more