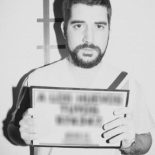 If you have had your criminal record sealed, expunged, set aside or otherwise modified by the court, you have won half the battle. Private background check providers in Washington are likely still reporting old information – sometimes even to extort you.
To solve this problem, RecordGone.com has formed an exclusive partnership with the nation's largest criminal record database provider, to help clear criminal records from over 500 private criminal database companies.
Keep in mind that it typically takes about five to six months for an expungement to be cleared and completed. Any firm claiming faster service is likely providing fraudulent information. So do yourself a favor and get your prior record expunged, it will help you now, and help you in the future.
Although we do our best to get the clearest information regarding Washington Expungements, please keep in mind that it is in your best interest to call a specialized Washington ECDU Expungement Attorney to get the latest up-to-date information. Record Gone is one of the few law firms that operate nationwide and have Expedited Database Update service.
read more