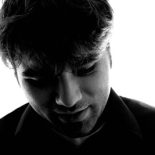 The State of Washington allows provisions for Juveniles to have their records sealed. This also applies for adults who which to have their Juvenile records sealed after they have passed the Juvenile age requirement.
Many people do not know that their juvenile records are open to the public. This is especially true if you were convicted of a crime that is serious. In the State of Washington, juvenile records are not automatically removed when an individual turns 18 years of age. The records are still available to the public. 
The only way to have your Juvenile record erased is to have a court to seal it. Once the Juvenile record is sealed, it is then removed from the public and therefore cannot be examined any longer.
From our experience, it can take anywhere from 4 to 6 months to have your juvenile record sealed. However, there are law firms that claim to do it even faster, such as Recordgone.com Juvenile Sealing services. We recommend their services due to the fact they have an online tracking progress where you can monitor your cases online.
You can try to consult with a professional law firm to find out more about how to clear your record:
Free Record Clearing Check
A professional law firm will make it so that you do not even have to show up in court. It is possible to have an attorney represent you in court so you can move on with your life without having to schedule in a court appearance.
read more