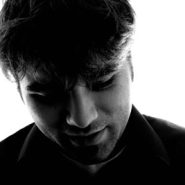 Washington has many remedies for those seeking to clear their criminal past. Washington offers vacating a conviction and record sealing (expungement). Stop letting your criminal record keep you from a good job.
Trust us to make sure you get the maximum amount of relief in the fastest time possible.
When you are looking to have your Washington criminal record removed it is important to have a licensed expungement attorney working on your behalf. You can count on RecordGone.com's experienced attorneys and trained staff to guide you through the entire process without ever having to come in for an expensive office visit or appear in court. Our attorneys and case managers have successfully cleared thousands of criminal records for our clients.
Choosing a licensed Washington attorney means you have the security of knowing your attorney will not disclose any personal information and you are protected by the client-attorney privilege. We have been successful in thousands of cases and have earned an "A" rating from the Better Business Bureau.
Expungement proceedings are quite complex and in many cases the outcome is up to the judge. Having RecordGone.com represent you will ensure that you do not end up waiting for months, or even years, because of simple mistakes that can start the process over.
Most attorneys do not practice solely in this area of law, and therefore they charge higher prices to perform these types of services. RecordGone.com has always been completely dedicated to criminal record removal, and that has enabled us to become experts in this area, streamline the process, and pass those savings on to our clients.