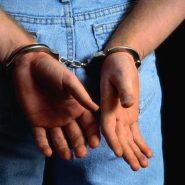 Not all cases are eligible for expungement; however, there is another option that may be beneficial. Seeking a pardon in the state where your conviction occurred may the best solution to receive criminal record relief.
In order to apply for a pardon, there are certain requirements that may need to be met and certain application procedures that must be completed. This information can be found in great detail at www.pardon411.com.
To be eligible for a pardon in Washington you must still be serving your sentence as a death row inmate, or you may apply for a pardon after you have been convicted.
To apply:
• Obtain the Pardon Application by completing the Petition for Reprieve, Commutation or Pardon form and following the detailed filing instructions.
• Prepare personal statement
• Letters of recommendation
• Once complete, submit completed Pardon Application to Washington State's Governor's Office at:
Washington State
Attn: Governor's Office
416 14th Ave. SW
Olympia, WA 98504